San Diego MOM continues to carry out its mission of support to junior enlisted families in San Diego.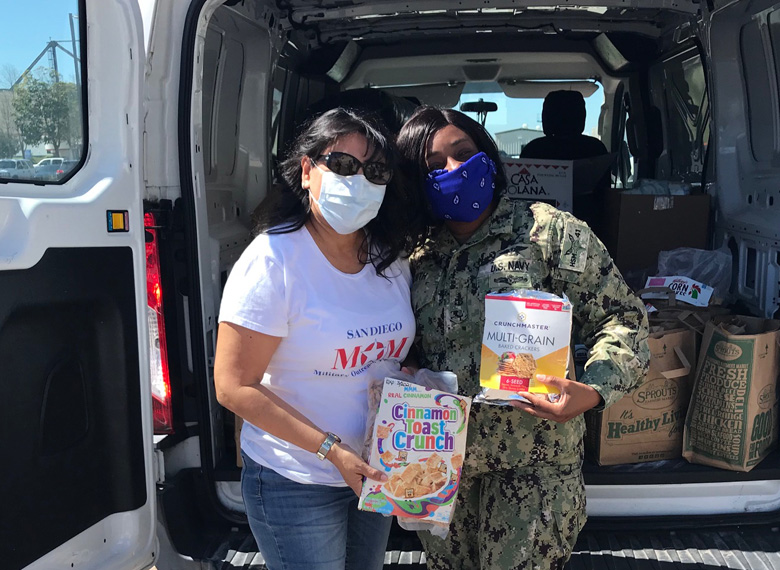 However, the pandemic has caused us to modify our activities.  Our usual distributions at military housing locations have been suspended.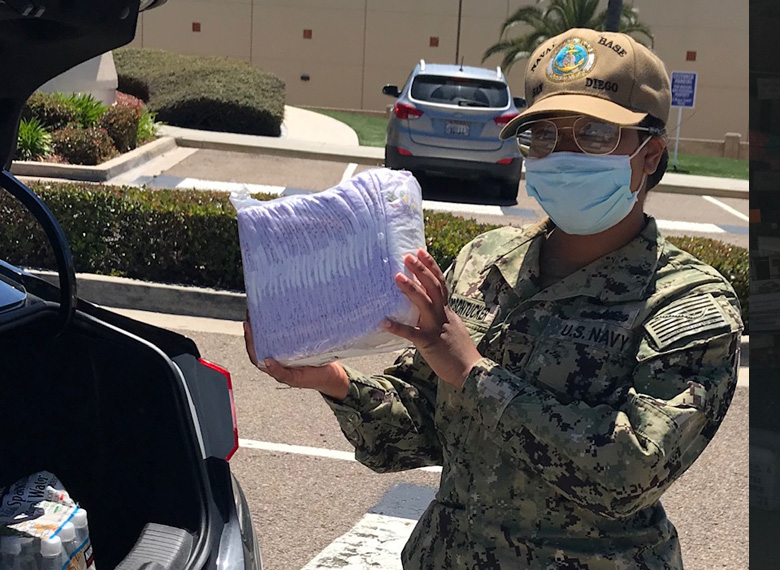 Instead, we are able to distribute food and baby items to families through the invitation of commands on bases in San Diego.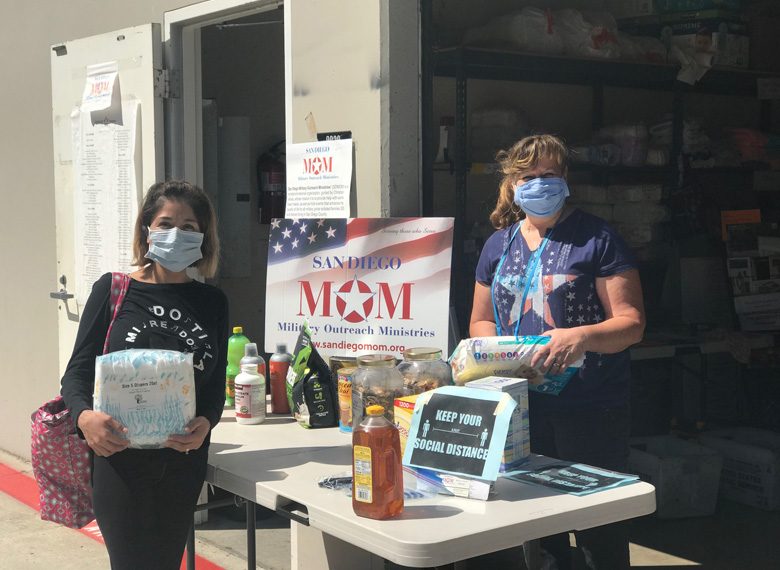 Our Distribution Center on Activity Road has recently begun limited activity. Here we can provide household items and furniture in addition to food, diapers and clothing for infants and small children.  Please be aware that face masks and appointments are required.  Appointments can be arranged by email: office@sandiegomom.org