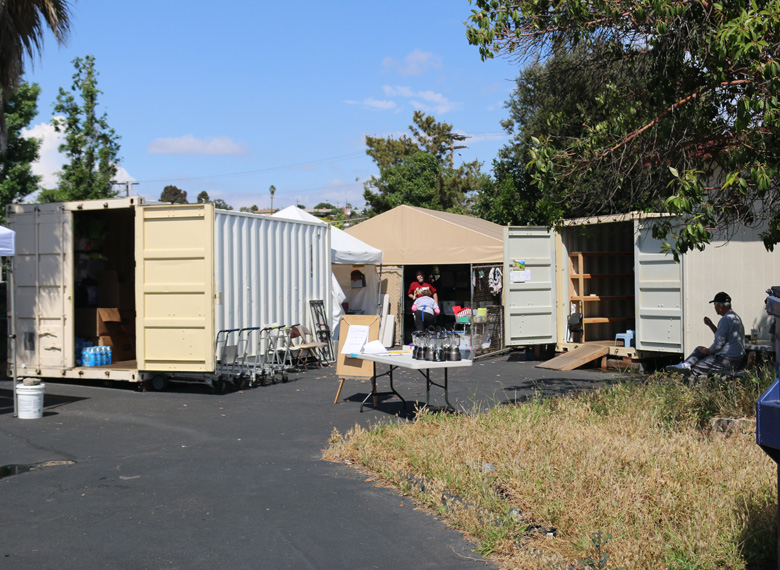 On May 11, 2019, the annual Food Drive supported by the Postal Workers Union culminated in the delivery of canned and dry goods from several sites in Greater San Diego area.  This food was donated by San Diegans, collected by Postal workers in Chula Vista, Coronado and Mira Mesa and brought back to their respective postal facilities. There it was picked up by SDMOM volunteers and brought to our storage facilities in La Mesa.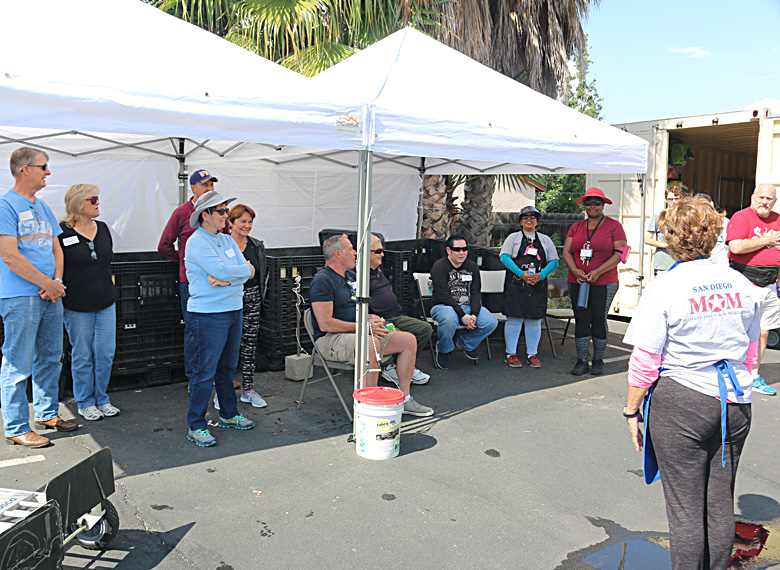 Volunteers, having received instructions, were ready.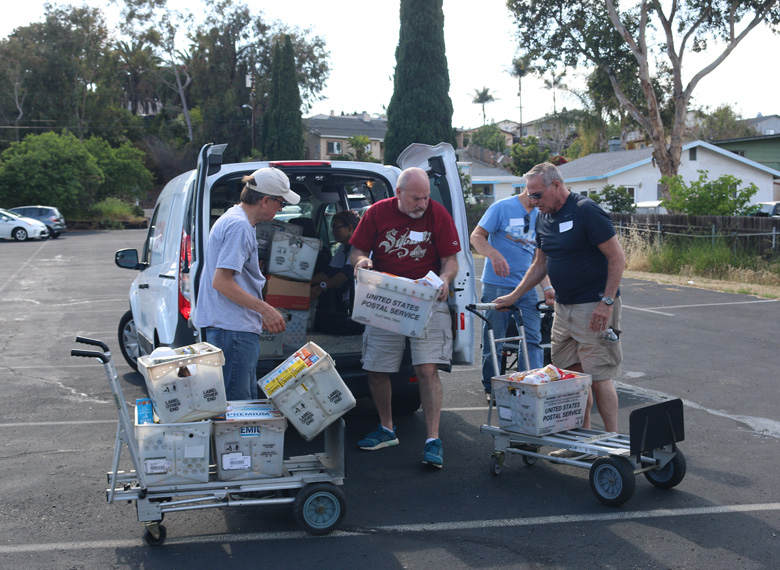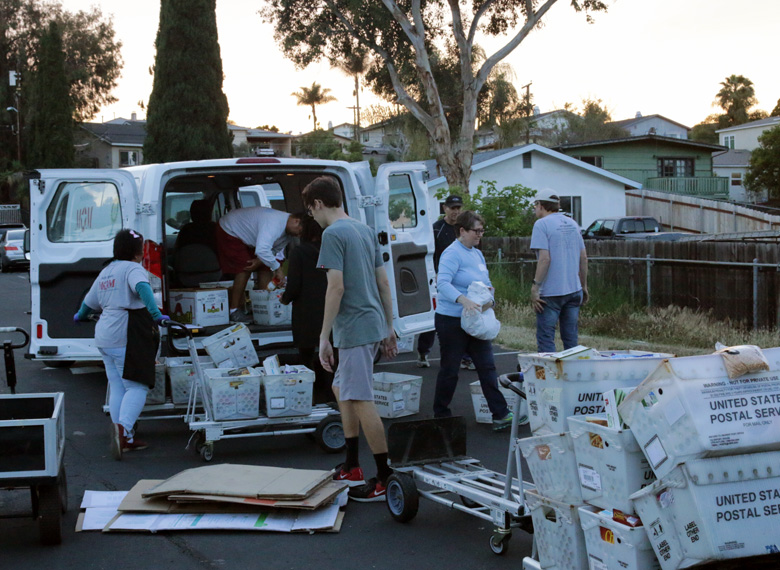 As SDMOM vehicles arrived, they were unloaded.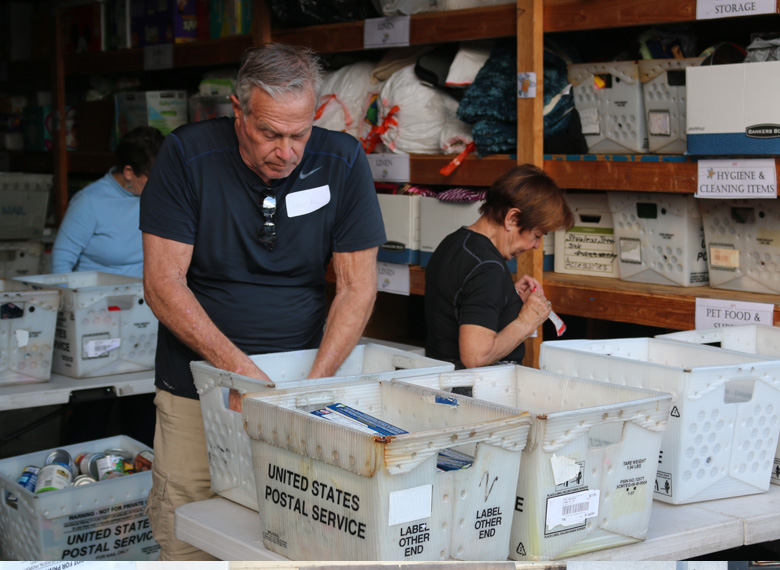 Boxes were moved to sorting tables.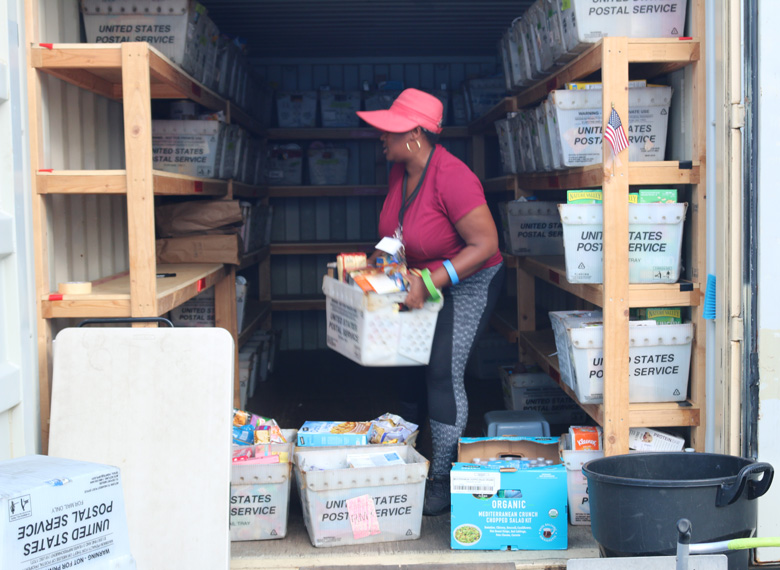 Dry goods were stored separately in large storage containers.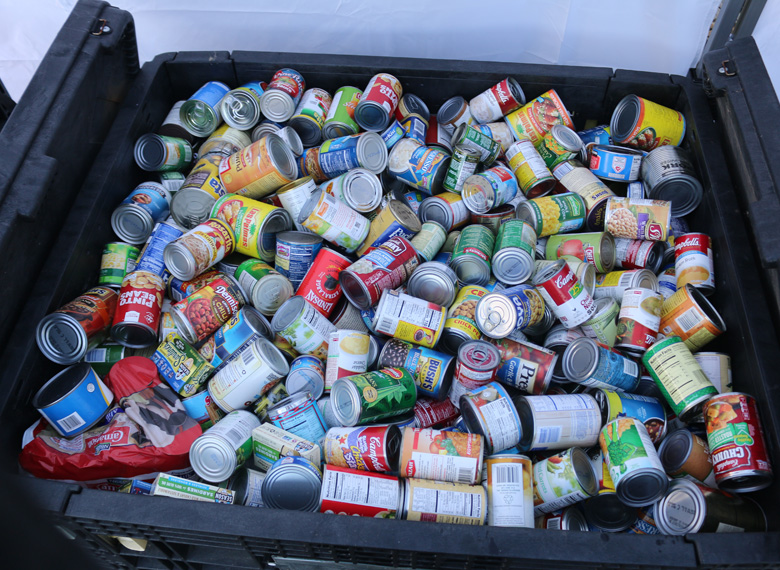 Canned goods were placed in 6 large containers for later resorting.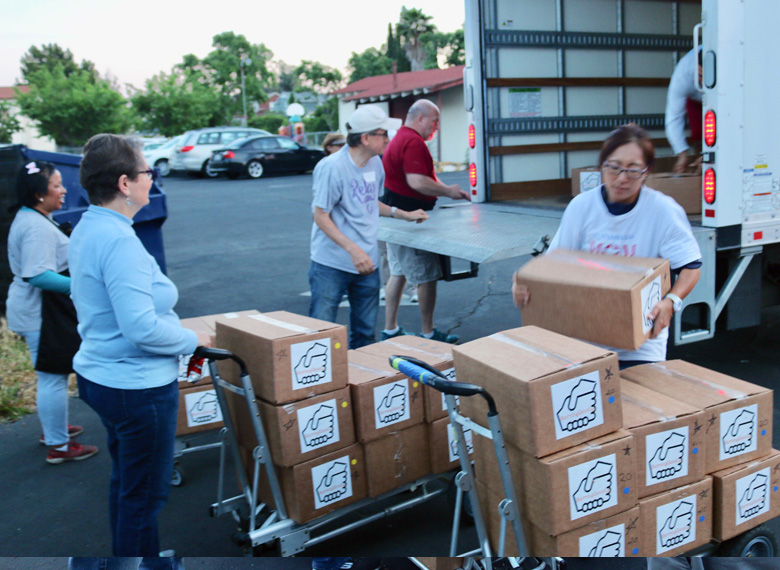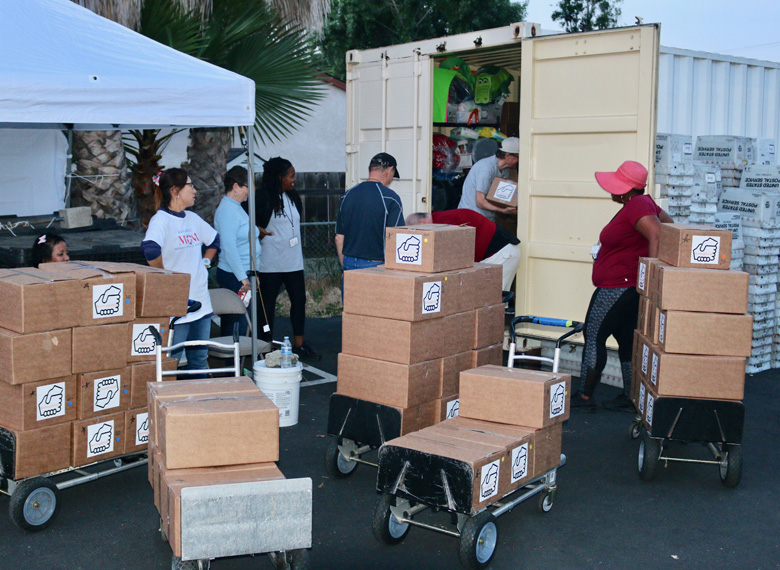 As the afternoon wore on, and the sun was setting, Graham Memorial Presbyterian Church shipments begin to arrive. A grateful crew saw that the donations were already separated and boxed. They could be stored separately for later use.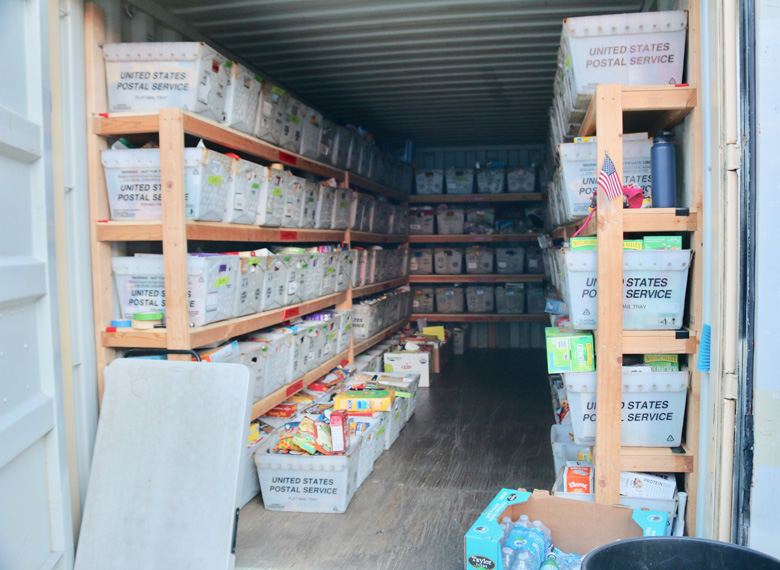 This food forms the backbone of the weekly food supplied to young military families, E -5 and below.  Without generous support from the community, SDMOM could not carry out its mission of support for these young families.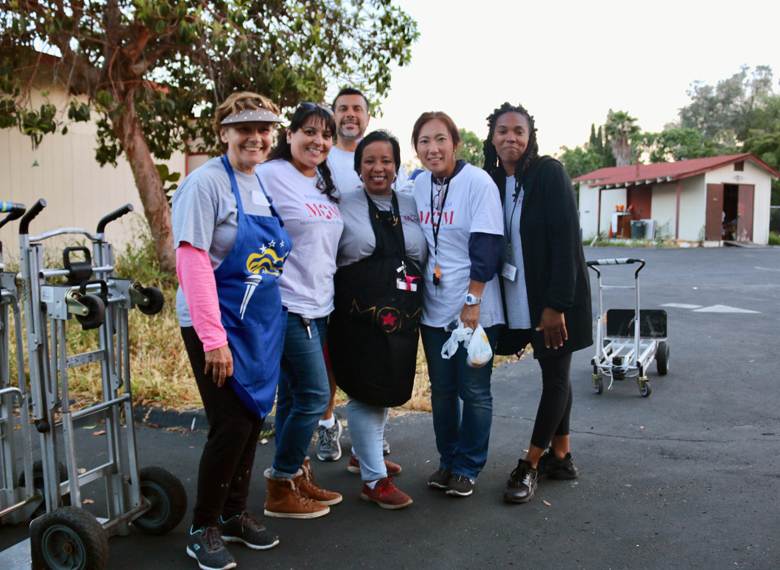 15 Volunteers worked the La Mesa storage facility.  Approximately another dozen or more worked at Graham Memorial Presbyterian Church in Coronado collecting and sorting donations of food. More staffed the postal sites loading food there into SDMOM vans.  At the end of the day, over 43,000 pounds of food were collected.
We are thankful to all who donate, work and help distribute this food as we serve those who serve us.